Think about this like a narcissistic display case of my previous projects - probably out of date and not as source code rich as GitHub, but with a 100% images and dramatically more concise.
npm and Windows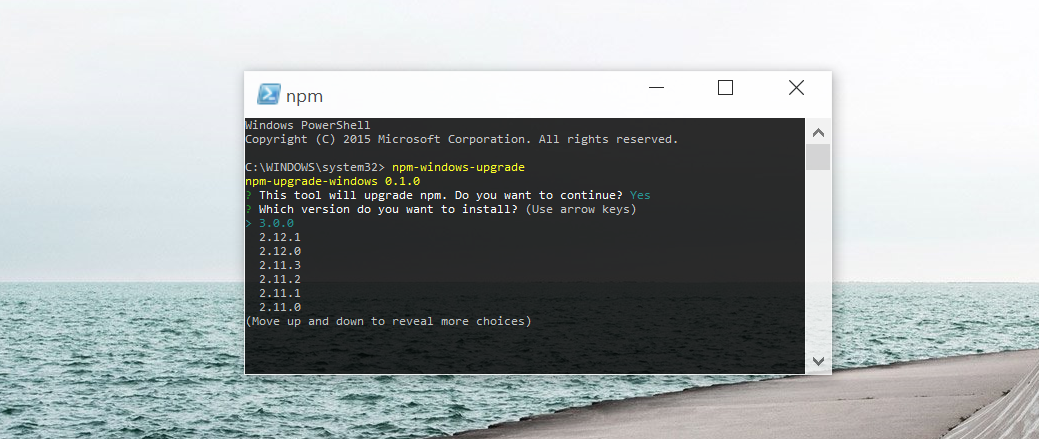 Upgrading npm on Windows is hard, but npm is one of the core tools in any modern developer's belt. I wrote an upgrader tool, which is now the officially recommended way of getting your npm to the latest version on Windows. Check it out!
Ember and Microsoft


In my opinion, Ember is one of the most powerful frameworks for web app development available today. It's strong foundations and good leadership are magic for "serious" environments - like Microsoft's app stores on Windows and Xbox One, where we use Ember for our payment flow. Working with the Ember team, I built a number of tools improving the developer workflow on Windows and with Microsoft Azure, including ember-cli-windows and ember-cli-azure-deploy.
ReactJS Components


React is awesome. I keep building components, but if you're looking for examples, check out react-dropzone-component or react-spreadsheet-component.
Ghost Updater for Azure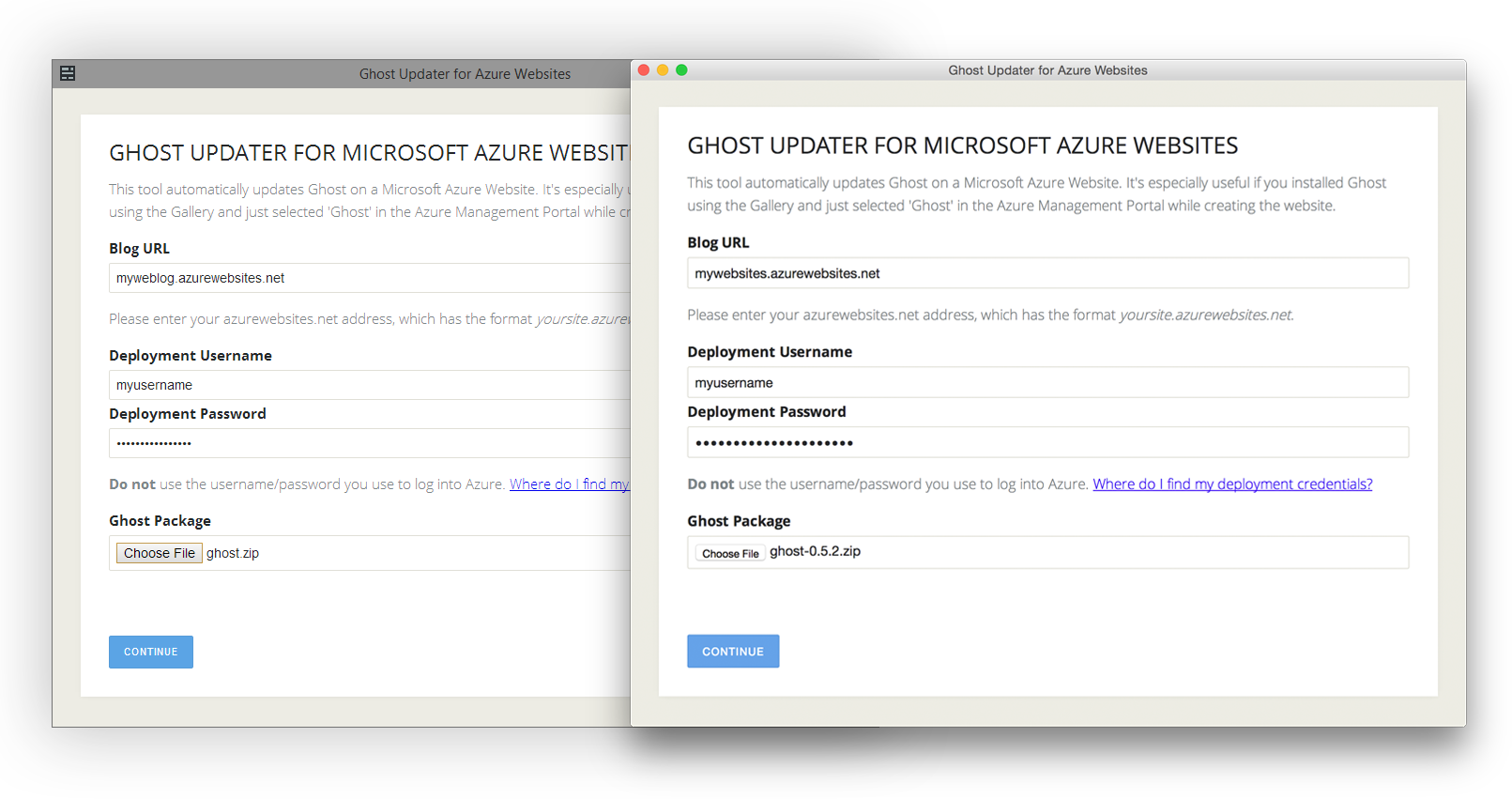 Microsoft Azure allows a one-click installation of the popular blogging platform Ghost, but there's currently no integrated update option. This desktop app, built with NodeJS and JavaScript, automatically upgrades Ghost running on Azure Web Apps (formerly known as Azure Websites) in a few clicks. Also, it runs on OS X, Windows, and Linux!
Awesome Zombie Sniper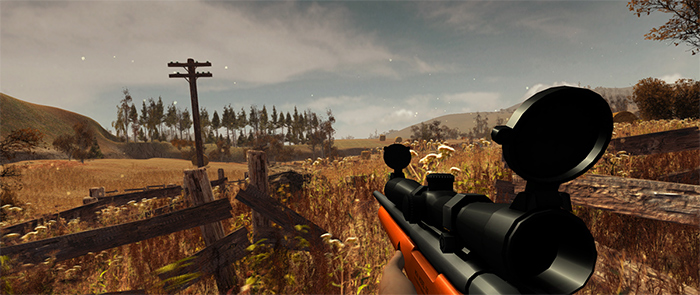 A full 3D shooter for the Windows Store built in Unity3D using C#, some JavaScript and a Node.js backend. At peak, the game had 850,000 players. It's been awarded by the Windows team for having the most downloads for a free game in early 2014 and a runner-up prize for best-rated app. Unity3D, Mono C#, .NET C#, Node.js, JavaScript
WinBridge: WinRT Controls & Features for Unity3D

The WinBridge is a plugin for Unity3D that enables easier command of native controls and features of WinRT (the underlying library behind Windows Store, Windows Phone and Xbox One apps). It takes care of a bunch of nasty things, like the management of multiple threads, multiple rendering engines and multiple compiler steps - allowing devs to work with the Windows Store, hardware-accelerated video playback and native XAML interface elements with ease. With newer versions of Windows, this module became obsolete - but it's still fully open-source, if you want to take a look. Unity3D, Mono C#, .NET C#
AdFree


Hackathon entry for TechCrunch's DISRUPT SF built in Node.js. We made 3rd place! Our official description: "Ads on websites suck. Our service lets websites monetize without any kind of ads - by utilizing their visitors' unused processing power. AdFree splits big processing tasks into small, discrete tasks, distributing them in MapReduce-fashion as JavaScript jobs across thousands of website visitors. Combined, these visitors create a powerful compute cluster." Node.js, Socket.io, JavaScript
Node Mayhem


Over one weekend, we (Helen Zeng, Timothy Strimple & me) built a tiny multiplayer shooter that is completely browser-based and powered by Node.js, Socket.io and HTML5 Canvas rendering. It's a neat showcase for doing more advanced socket communication and rendering with HTML5 and Node.js. It's also completely open-source! Node.js, Socket.io, JavaScript
JARVIS


Speaking of Hackathons, for the DISRUPT NYC hackathon I built a Node.js personal assistant, which lead to the TechCrunch article "JARVIS is a personal assistant that goes beyond Siri to embrace the connected home". Key was the connection to the Internet of Things - we used the Twilio to enable voice communication and Ninja Blocks to connect our Node.js server to the user's lights, heaters, garage doors, intelligent locks (and much more). Node.js, JavaScript, Django, Python
Awesome World Time


Built during Pre-Release times of Windows 8, Awesome World Time's goal was to test some boundaries of WinJS, the framework that exposes the whole Windows Runtime to JavaScript. The app introduced a fancy hack to keep a clock running on a Windows Tile (which allows updates every 15 minutes) and also demonstrated the use of frameworks (Dojo) within an app.